Real Game Project
 Everything Here In The Projects in my zone Get US
Not complete
"Sonic and Greed Avengers GX: The Rise of the Chaos Fusion"
Developer(s)
Sonic Team, Sega Studios
Publisher(s)
Sega
Platform(s)
Microsoft Windows
Dreamcast 2
PlayStation 4
Wii U
Rating(s)
Mode(s)
Single player, multiplayer
Media
Optical disk
Sonic and Baby Greed Avengers GX: The Rise of the Chaos Fusion""'Sonic and Baby Greed Avengers GX: The Rise of the Chaos Fusion is an action-adventure video game developed by the Sonic Team and published by Sega. It will be released on Microsoft Windows,Dreamcast 2, and PlayStation 4 on May 10, 2015.
New This project can be wrote down done.*** By the Unknown Date Release.
And the game project idea can be taken and dveloped by SEGA/SONIC TEAM/SEGA STUDIO
100% once its done The Project will become clear To All.
They can make the decisions then. OK Move On
On the cover, it will have the Sonic Team logo on the back. It will be half blue and green. It is because they are becoming "fused".
Portable links to countries can take this game first I believe Japan would get this first
it can be port of the New Sega Dreamcast game or PC PlayStation Wii
to take the first cake of the game.
This game will have improvements of best graphics and the heroes will be even older. Sonic will be even older to the heroes will be even more improved make an sonic sharp ends tails knuckles and the rest of them sharp.
Special they will have a toy to the back of the cover or being delivered to you. Free of the new releasing of the game toys are sonic baby greed tails knuckles and Amy and silver and probably cha-cha. Limited to the releasing of order of the game for the country releasing their keychains and they can be played with. For the kids.
Ranodm Tract/ Tv Radio Station/ Game Here
Edit
Detail Thank You Sonic Team/SEGA For Making Me and This. 🙂
3 Best Rock Random Track
3 Best Sonic Team Rock Random track
[1] Funeral for a friend – rookie of the year (w lyrics)
[2] Breaking Benjamin Firefly
[3] Pre)thing – can't stop / you can't stop Heroes/ A new Power
———————————-

and others are sonic. The best backgrounds Ramdom Track.Sonic can switch these tracks if don't match the background. But i think the other two or 3 will match the background. it up to you sonic team.

Sonic team can change these tracks at any time. If they don't match. ok.
This games going to be the greatest of sonic game.
The Beginning
Edit
Contents 
Edit
[1]<< ha ha ha (Link) To Fix No More Problem
———————–
Game Detail
Story detail
Edit
Story Mode Edit. meant for nothing But Putting
stages in there without anything else
these are for people. who meant four stages to know without knowing Story.
Not Recommended for people who want that. Sometimes it can change tracks by the story.
Story mode
Edit
Middle City Fight
Park Fight against Egg Man Red Scorpion
Green Hill Paradise Zone 1
Green Hill Paradise Zone 2
Egg Man and Baby Gaius The Gorilla Fighter Robots
Palm Panic Paradise Stage 1
Palm Panic paradise Stage 2
(Story Mode Wrting Characters Seem to Seem to talke in all) 
Edit
Bumble Chao and Omochao Torial How to Play as Sonic and baby Greed
Sonic and BabyGreed Story Mode
Night Enters The Baby Dreams Story Mode
Sonic and baby Greed EggMan Burning Sun of torture Final story mode
Final story game mode of a dream Elder Giant Orc Sonic Legend has Been born
EGG MAN AND BABY GAIUS STORY MODE
Characters Gameplay and Controls
Edit
Character Themes
Edit
Enemies of the Street 
Edit
Nightmare Bosses 
Edit
(Evil Sonic Zare of Nightmare Dream
(Evil Amy Rose of Nightmare Dream
(Evil Cream The Rabbit Nightmare Dream
Enecmies of the Street and Sky
Edit
Station Square
Big Town Square
City Square
Middle City Fight
Downtown Square
City High Way Square
Start
Menu Selection
Option settings
Albums trackers Pop Stars Trackers
Pictures of the artists download of fans
Event
Prize room
Fashion Room of The OSL
Baby Fashion Room of the OSL
(GM) Room of the OSL
Staff Hitting Room Lock
Sonic Boom Dancers Training room
Download tracks
Upload your tracks
Model hits of the rhythm of the music to keep moving the groove
Model your background and styles in all things to OSL that makes your game more better as you play
Play online
Play off-line
Single match
Tag team match
Three way dancing tag
Four way tagteam match dance off
Champion match
King of the dance
10 challenges To 20 Tournament
Play the OSL Dance Online and Off-line
Play the OSL Dance Tab Tab Online and Off-line
Play the OSL Dance Catch the Beat Online and Off-line
Play the OSL Dance Drums the Online and Off-line
Play the OSL DJ remakes tap wrapper lines to wait screen
Play the OSL Catch the Beat Fruits
Play the OSL Star of the show greatest of all dancers Be The King of The Dance Baby Be your in spotlight around the world only online only♙
———————————————————————————————————————–
The OSL Tracks
The OSL All Tracks in the world
The OSL Sega Team Club Sega 2 – Beat Grooves/ Tracks ***Completed it***
The OSL Sonic Hard Rock Tracks Unlock
The OSL Sonic Old-School Tracks Unlock
The OSL Sonic Boom Old-School Tracks Unlock
The OSL DJ Sonic Free Tracks Unlock
The OSL Sonic Remix Tracks Unlock
The OSL Sonic New Tracks Unlock
The OSL Sega Old-School Track Unlock ***Complete it***
The OSL DJ Sega Free Tracks Unlock
The OSL Sega Remix Tracks Unlock
All OSL Sonic and Sega Tracks Here Unlock
Night Best Track Unlock
—————————————————————————————————
Arcade Original Tracks Around The World
Baby Areas 
Edit
The OSL Stadium Arena Groove
Baby Gaius Baby Room in Egg Men Ice Starship
Baby Gaius Baby Room in EggMen Ice Starship
Power up And Items
Edit
Fusion Crystals And Chaos Emeralds
Master of the Mirror jewels/ Key To Open Sealed Stones
Daycare areas 
Edit
Big Town Square Daycare Center
Kindergarten School 2-4 Years old Areas 
Edit
Big Town Square Kindergarten
Sports area 
Edit
Unicom Square The Super Race Arena
Shopping mall area 
Edit
Station Square Baby Store
Big Town Square The Cha Cha Stadium Big mall
Station Square The OSL Big time Mall
Online system area 
Edit
Controls 
Edit
Gameplay graphics
please view the Gameplay zone. And inside world of all graphice and everything.
For Sonic Adventure DX Dirctor's Cut in 3D old title Cut
has lived on and pass
New Title Adventure has come back to sonic.
And this time he's returning back to City Square
in this time it's even better for this game play world of
Sonic and Baby Greed Avengers GX: The Rise of the Chaos Fusion
Avengers GX is split into 5-to 8 or more main explorable "Adventure Field that are 5 To 8 connection world
and once again Split into two main parts: the level based "Action Stage And once again the slowed down, explorable "Adventure GX Field," with each New and old 31 playable characters having their own unique playstyle and goals. That are split in teams and some single. Has been improved The even have one unknown character of the sea of unknown pirate ship. 31 playable characters having their own unique playstyle and Riders goals/SUPER RACE And more
Sonic Adventure DX: Director's Cut
Sonic Adventure 2: Battle
Sonic Riders/ Sonic Riders: Zero Gravity Sonic R 2)
Sonic Unleashed
Sonic CD/ JP Sonic the Hedgehog CD (2011)
Sonic Colours (Wii)
Sonic and the Secret Rings
Sonic and the Black Knight
Sonic Heroes 1 and 2
Now some of these world connection. will not be displayed The Name are
Sonic and the Secret Rings Full online Patch Maintenance
Sonic and the Black Knight Full Online Patch Maintenance
Sonic Colours Full Online Patch Maintenance
Sonic the Hedgehog CD (2011) Full Online Patch Maintenance
Sonic Unleashed Partly offline / Full online Patch Maintenance
Sonic Heroes 1 and 2 Full Online Patch Maintenance
Sonic Riders/ Sonic Riders: Zero Gravity Sonic R 2) Partly offline / Full online Patch Maintenance
Sonic Adventure 2: Battle Partly offline / Full online Patch Maintenance
These Could be released by SEGA when they're ready to release the world.
So you going to find the world Lock By a construction worker.
—————————————————————————————
Sonic Adventure DX
Action Stages Sonic
Edit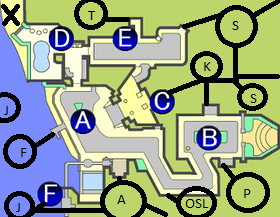 Middle City Fight.
The middle city fight is we're
bad people hang out and do crazy
stuff we're sonic has to fight parasite
the hedgehog
Parasite bring so much memories back take baby greed from sonic.
As Sonic returns back to city square. Sonic is sitting on the chair just
Relaxing with some lemonade until he spotted parasite
Running and heading towards Amy's House
Sonic encounters and tries to stop him. Where he's going.
The Middle City Fight is a Action Fight Stage
The basic of the stage. Is where you fight an enemy in defeat him two time.
the Time limit is 100 Minutes just for beginners
if anybody played sonic fighters, sonic Battle,
putting these two together as a fusion. Will make the game intense
if the time runs out. And the player has the most HP.
The player with the most hp is declared the winner.
they also display the special attacks. on the bottom and a supersonic but that can never.
Be known throughout the entire fighting game.
But it is possible to unleash supersonic with baby greed.
it would last for a few minutes that's it.
But Not single super sonic
if you were single super sonic unlimited Time.
You can tag team fight against bad guys. With Sonic and baby greed.
But Not fighting a Baby.
But Baby To Baby can. Vs
4 way All can fight
The numbers of Action Fight Stages can be up to 50 To 150 Action Fight Stages.
Can more then 250 Patch Arenas Fight Stages Online.
The highest number of action fighting stages will be online Patch
The last will be on a story Mode.
Once you have Defeated parasite you will gain experience, Level And Rings for the.
Chao garden
Sonic is greatest focus of a story
And hundreds of. Number of playable levels Fighting, Dancing, Racing,
Super Race Arena, Special Stages, Past The Goal, Jet Race, The OSL,
Cha Cha The Stadium, The Talent Show, Commander Shorts
Command And Conquer, Champions Sports, The Casino
Kindergarten Action Stage School, And Much Much More to Make.
This game official for online world.
Next
Yes this is this is the original Map but.
They're supposed to be split apart and put new parts to it.
Making Sonic game even more attentive better than it used to be way better.
have an awesome
letter >(A)< is Amy House That has a backline to the Beach Area that you can take the jet boat. That's on the letter >(J)<
that takes you out on to sea to the high tide on your way to the. Mystic Ruins
They also have another line on Amy letter That goes to.
Emerald Coast
this stage has been moved to a different location behind Amy
backyard take yourself with baby greed on a
High action stage with that has three stages in one.
Get yourself through the beach area and you'll find yourself.
Encountering mysterious pirates that firing bombs at you out on sea.
On their boats.
on this game. You can switch characters.
And you can see them close up
on Sonic heroes they had a fast switch
On this game it'll be normal switch not like
Sonic heroes tap your team hand to switch.
Sonic Heroes had a fast pace that made the game so fast we.
Couldn't even see the characters that much. Because they were too small to look at.
The Letter (S) is the Road to Big Town Square
The Letters on the top
The boat will take online players to Apotos
that boat is not available. Only online patch. When they released zone.
anyway let's get back to station square gameplay.
if your playing as Sonic and you looking for challenge well.
Now this picture can give us an answer
You can challenge anyone in The Streets
including the bad guys.
The more you fight the more
experienced You giain. And your baby to.
Once you encounter a fight the action face will start.
the screen will blair out
opening up a action field.
You and baby greed will have to fight him
when you're fighting the enemy.
it will show some really action effects when you're
fighting or using your incredible power against the enemy.
Like this action scene music> [[4]]
The intensive action make the people go wild for more of the fights.
Taking the people off their feet from more of action.
It brings back memories of Dreamcast.
In action fight will have a fast pace.
in the field the only be a circle. and sometimes squares.
Finally in all the game. You can escape the battlefield. Or try to stop the enemy from running away Offline and Online.
you can play as two players in a battlefield
Making it the best action faces that you fight with a partner
Taking on lost of enemies in the street. And bosses
that has a high roll of taking over the street. And claiming city square as their own field.
Take a look at this picture
the red indicates the enemies territory
the blue indicates sonics territory
now
the enemies are in the territory red. If you entered that territory.
you will encounter bosses or enemies. Maybe some of them will walk the streets, but if they see you they will attack you. But if you get deeper into the dark red area you will get attacked and battlefield
will start. Or if you start a fight by fighting people in the red area you will encounter bosses coming after you. If you continue defeating all the bosses in the red area, it will change blue. As the enemies
are all defeated their but sometimes the enemies can take over your spots. If they take control of the your area, it will turn red. If they take control of all the areas you are in. You be facing all the bosses in your area. The field will blink red if they're taking over your area or normal area. That is empty.
Why is the people becoming aggressive, maybe because it has something to do with parasite he seemed to became a truth with the people. And put it against sonic and the city.
Not only that, it seems the people has target baby greed as well a follower of sonic
He is also a target now. They're also going to try to capture him and try to put him behind the jail playpen bars. The president of city square will not engage sonic or Baby Greed but the people will make him do that. They're taking over the city so sonic has a big war against the bad guys in the red color, it's up to sonic and baby greed to calm down the city. And tried to take control of the city and save the city, but you don't have to save the city now you can do the story mode. And forget that. But you gotta keep an eye if the enemy tries to enter your territory you have to defend it.
This also has an online taking control over the cities and other cities for online players who wants to be the king of cities.
Every week online players can take over the city's the time limit will last a three day
If the player holds the capital president city of the fields that has more than the other. Will win if they hold their ground for three months you will win baby clothes/diaper design and sticker that come only for city square that's it. And 10 gold rings per month 3 for holding the city for 3 months, Sega/ sonic Team can change this rule to silver rings instead of gold rings.
You can also change the field color of the map of your capture land. And you can also rename the city name but remember if somebody else takes it from you they could change the name. All the other cities are also a part of it. So there will also be awesome fun for all the players to enjoy. Take on lots of players that you challenge that claim your rightful place of city square. Be the king of city square ruler online. And win awesome prizes just for holding the city's field for three months. Take a challenge with other players how strong is your level against them. Take on the city. And claim your city ground good. Players could also placed guns tower, minds tower, bombs tower, rockets tower, laser tower, smoke bombs tower, machine gun tower, flame tower, and poison tower, sleep tower, these items can be purchased in the SEGA system or try to find the parts to build one in the world. These items can be destroyed by the enemy, but leveling it up they can get stronger by the week. If you have a field that you captured every. Event. Holiday you win big if you're lucky. There also be a night, and morning, that the sun goes down and the moon comes up. Now It also rains, thunders, snows, becomes windy frost, field that can get a character losing rings. That someone can get a cold winter, fall and much much more. Like cloudy, sunny, partly cloudy, and rainy, and completely cloudy, and so much more. So take yourself on a wonderful battlefield that sonic will never forget it'll be the best game you ever play on the world. That they have ever seen that they'll never forget. Win some awesome holiday prizes in the event. Just by anticipating in the event of the GM's will announce an event the players will have to team up with weak players because there new if they don't get along and work as a team they will be disqualified. So the week players will be switched to another team. Because there newbies.
And it's fair is fair to the game supposed to be fair so if you want to get that price team up and become a team or GM will find you. You're not teaming up you will be disqualified so play  this awesome world and enjoy this wonderful city square event good luck to players out there and have a wonderful, joyful, fun, excitement game what action features of this world the GM's will give you so much prizes that you have a handful. If you anticipate in their event,  whatever event she comes up with  you, will dissipate and win good luck to all of you
There are six locations in GM's locations where she heads. Station square, big town square, casino,were nights location is. OSL, cha cha Stadium, and the talent show,
You will find her there for the event. They will probably be the best event is the talent show. You win lots of baby clothes there. That the talent show that hidden their secret baby clothes. And diaper. To make your baby be the awesome popular star of the talent show. And other studios like the dancing club and that OSL. Be the best player of the event. Of the game
Notice players if the online systems open remember you will be in a closed beta online game. And then the release of the online system of sonic online game open beta it will also be attached to the game. And SEGA  is ready to release it you only remain off-line into they release it. Remember, it's attached. Because Sega probably want to add more to the game
But remember, if you go to Amy's house and look at the news on your TV screen. in baby greed's baby bedroom. You will find it if it's open or not. Or visit close beta release news in the Sega system. Site
More next Monday
—————————————-
Action Stages Baby Greed
Secret Stages 
Edit
Unlockable 
Edit
System requirements 
Edit
Limited Unlockable Key Card Online 
Edit
Book of History of Characters 
Edit
Unlockable Characters Secret 
Edit
Unlockable Baby Fashion 
Edit
Press Start Category 
Edit
Action Adventure
Trial Demo Greed The hedgehog
Mission
Mini Game collection
Switch to System Startup Registration on Menu Selection Online
End The Game
Menu selection 
Edit
Save game
System category Startup 
Edit
Start The Game
Register
Play Online
Play Off-Line
Play Off-Line But Here The Announcements
Play Off-line No Registration Required (But No Play Online Without Registering To Play Online)
Sonic Team Proudly Presents A NewComer Screen Logo
Demo of Greed The Hedgehog's Game Bad Future Unlock?
All Heroes Unite Demo connections to this game
———————————————————————————
Categories:Started Needhelp Community Article Action Adventure BOXed Jorgebunny.zare's articles Sega Sonic Team Sonic Games Adventure PC Games Sega Dreamcraft 2 Sega Dreamcraft 3 Sega Dreamcraft 2 Games Sega Dreamcraft 3 games Online Action Action-Adventure Simulation Online function Single Player Multiplayer Announcements Forums New characters Playable characters Racing Simulation "E" rated Fantasy Sonic and Baby Greed Avengers GX: The Rise of the Chaos Fusion